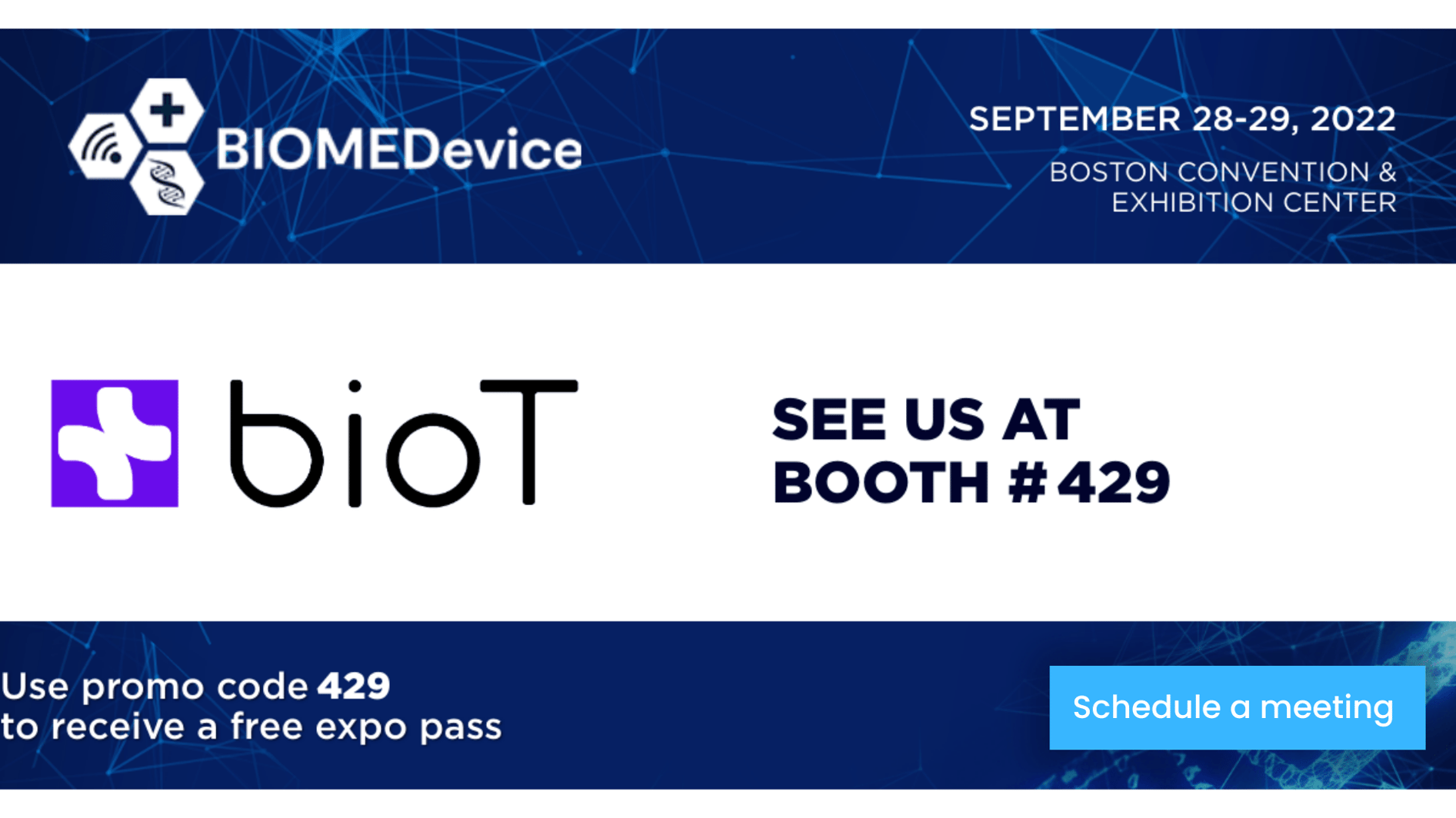 Event
Meet us at Biomed Device Boston
What is your vision for the future of your medical device?
Digital Innovation through the IoT is transforming healthcare, creating new opportunities for care, streamlining clinician workflows and ultimately improving patient outcomes.
Building existing medical devices into intelligent cloud-native devices can be challenging and expensive. BioT's innovative, 1st of its kind No Code platform enables manufacturers to easily build medical devices into next-level solutions within a day. Let us inspire you to build your device into a life-changing cloud-native device.
Schedule a chat, become inspired.